Doosan construction equipment
We are the official distributors of Doosan construction equipment throughout Southern Africa. Doosan South Africa (Pty) Ltd, a Korean owned company, was acquired by the Capital Equipment Group (CEG) of Invicta Holdings Limited in 2008.
What we do
We are proud to offer the local market a wide range of robust Doosan machines, which includes excavators, articulated dump trucks and wheel loaders.
Our customers know that Doosan equipment guarantees efficient output power, low fuel consumption, minimal maintenance requirements and extended service life. Doosan equipment not only has an enviable reputation for optimum productivity, reduced running costs and low emissions, but operator safety, comfort and precise control, are also critical features.
We offer our customers a technical advisory, repair, maintenance and spare parts service. This equipment is also supported by extended warranties.
What we stand for
At Doosan, our relationships with customers are important. Our team of experts is committed to providing the best possible service and support to every customer.
The Doosan team works together as a unit, enjoying a strong 'we culture', rather than a 'me culture'.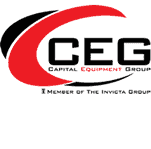 Who is the Capital Equipment Group?
The Capital Equipment Group (CEG) is a division of Invicta Holdings Ltd headed by CEO, Tony Sinclair.
The Capital Equipment Group consists of a number of divisions and companies focusing on the importation and distribution of Capital Equipment and has a distribution network of over 152 outlets covering all aspects of distribution in the different sectors of the markets in which it trades.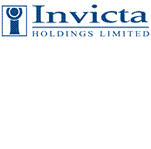 Who is Invicta Holdings?
Invicta Holdings Limited is an investment holding and management company, controlling and managing assets of R16 265 million (2016: R14 895 million).